Details Displayed Are
•
Site Name (editable): The site name is automatically populated by LiveNX, and will be the DNS name associated with the MC's Loopback IP address or the hostname.
•
Site IP's (editable): The loopback IP addresses of the PfRv3 MC and BR9 per site will be populated here, along with the learned IP prefixes for user traffic per site.
•
Master Controller: Details of the MC including the hostname and IP address of the MC
•
Border Routers: Hostname, Loopback IP, WAN interfaces, service providers and capacities per WAN link
•
To apply the settings for a site click Apply Site and to apply for ALL sites click Apply
•
The learned site settings can now be confirmed in the expanded device view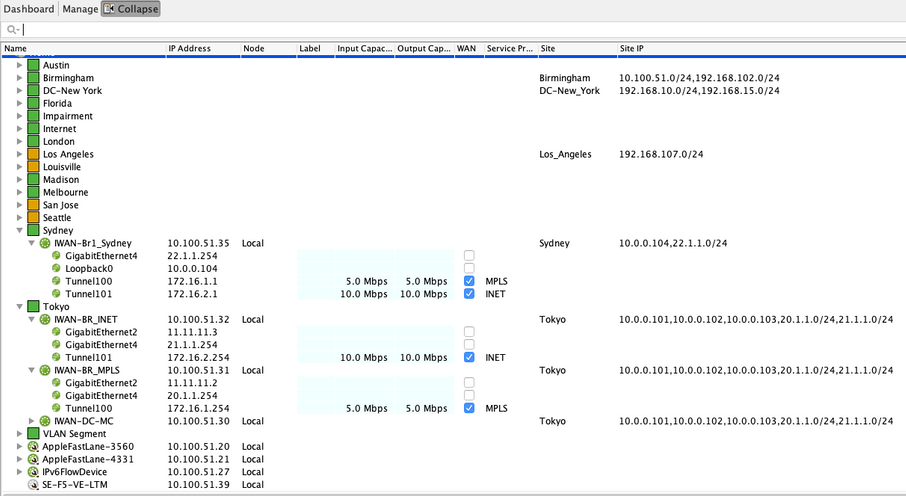 •
The WAN-PfR dashboard will now also populate statistics.
NOTE:
When changes are made to the dashboard the update will finish in approximately 10 minutes.