Alert Notification Configuration
Notification that an alert condition has been triggered can be conveyed in the following methods:
•
Notification within LiveNX (in-application alert)
•
Notification via e-mail
•
Notification within LiveNX and via e-mail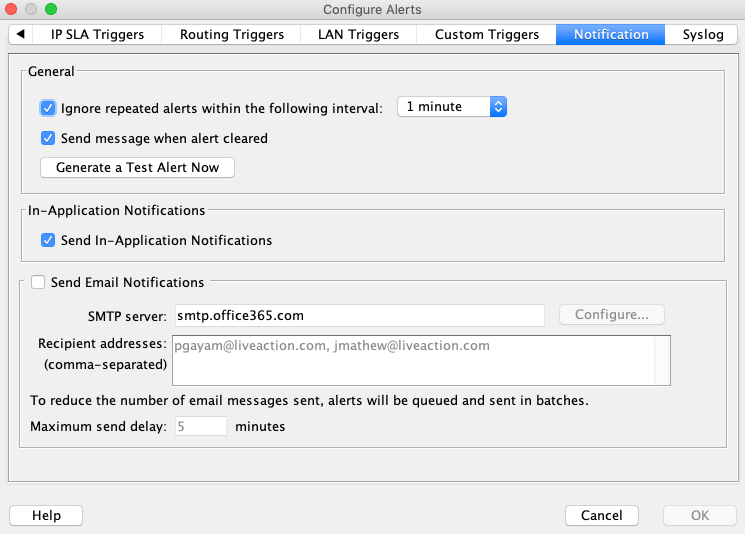 To suppress multiple alerts of the same condition that occur within a given timeframe, select the Ignore repeated alerts within the following interval check box. For example, when CPU usage spikes beyond the set threshold, the alarm could repeat itself six times within a minute, depending on the polling cycle set for the device (e.g., 10-second polling). In this situation, a single alarm per minute would likely suffice.
NOTE:
An exception is made for the NSEL flow denied event occurred alert. The NSEL flow denied event alert will trigger no matter what ignore interval is selected. This exception was made to continue to record alerts for the instance where the security device alerts on multiple flows denied event occurrences for different flows within the same ignore interval.
E-mail alert notifications are sent when the first of the following conditions have been met:
•
Total number of alerts reaches 200
•
Maximum send delay timer – time since last alert reached maximum delay (default is 5 minutes)