Custom Triggers
Four classes of custom triggers can be configured:
Custom triggers can be set to trigger notifications based on threshold exceptions such as QoS drops. A list of created triggers appears in the list box.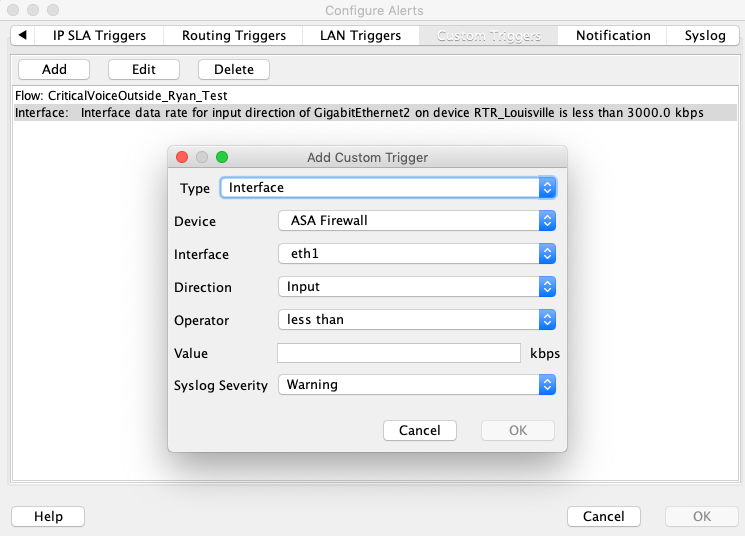 Tagged alerts can be created using the custom alert triggers. A QoS class, NBAR or Flow tagged alert is created by using a custom alert trigger and then filtering the alert trigger based on the user-defined attributes in the system device tree. These custom alert triggers can then be named or tagged to describe the specific alert based on the filter attributes chosen.