LDAP Management
The
LDAP Management
tab allows for the configuration of one or more LDAP server(s) with which LiveNX can use for authentication users. To add an LDAP server, click .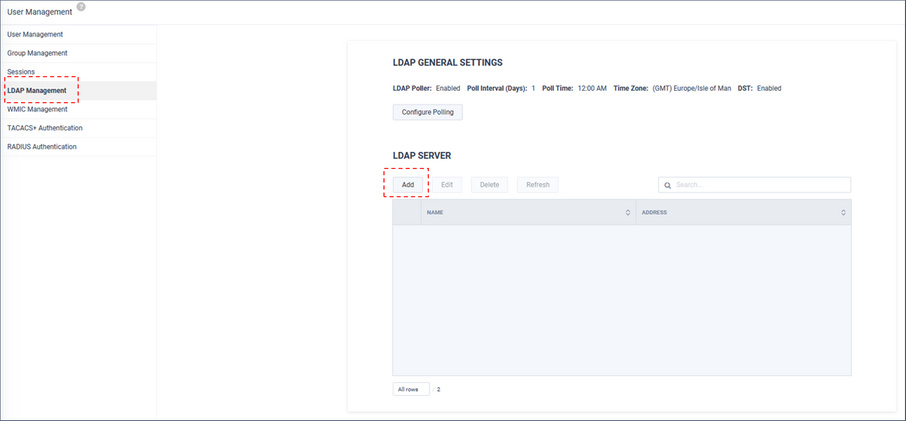 The Add LDAP Server Modal appears. From the
Main Settings
tab, configure the following:
•
LDAP Server Address/Hostname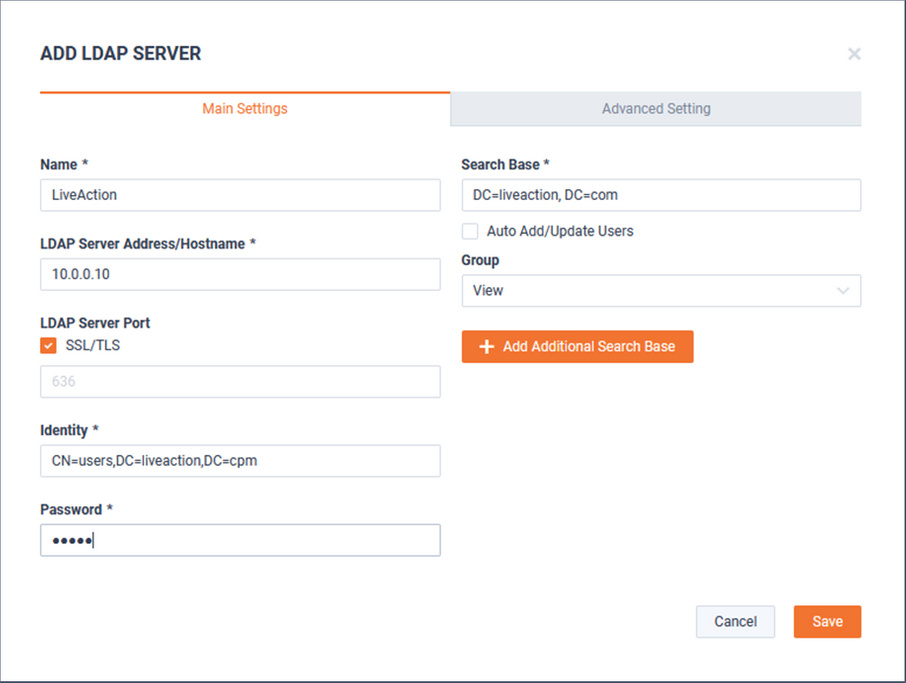 If necessary, click
.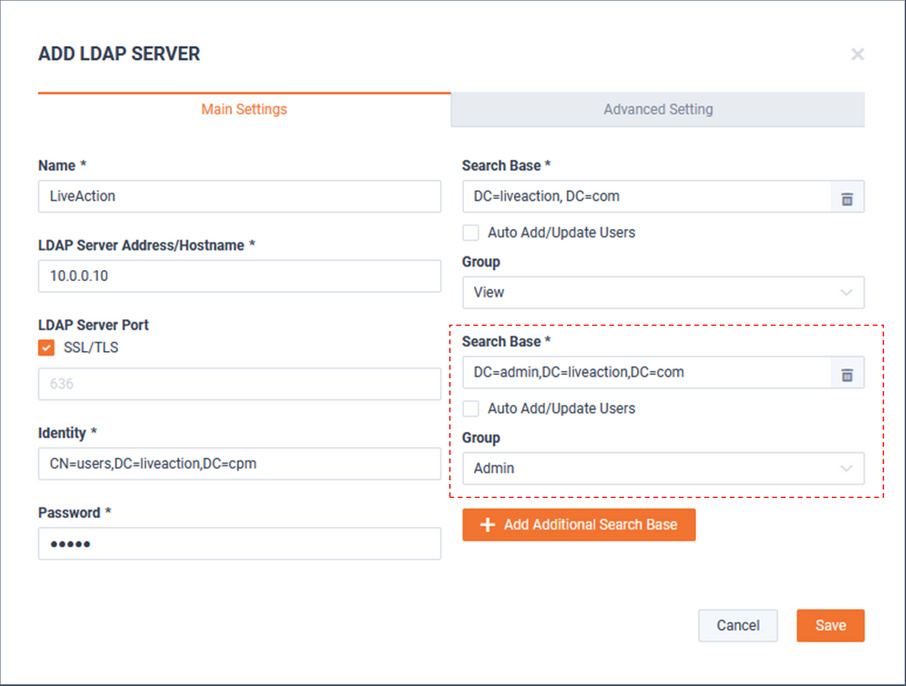 From the
Advanced Settings
tab, if necessary, additional parameters can be modified:
When finished, click
.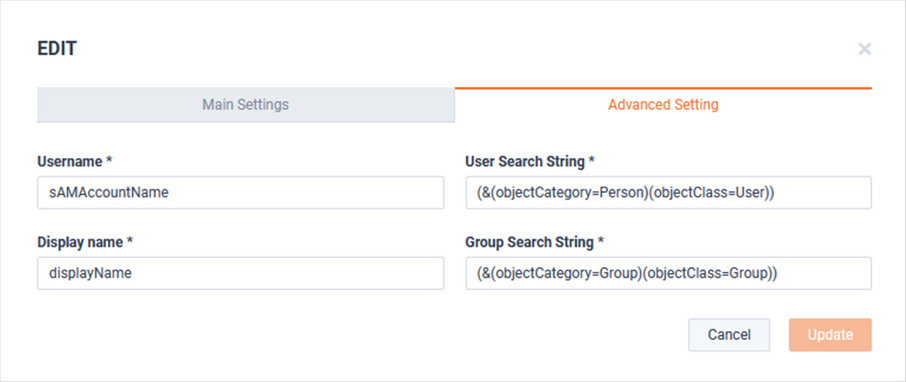 The LDAP Server will be listed.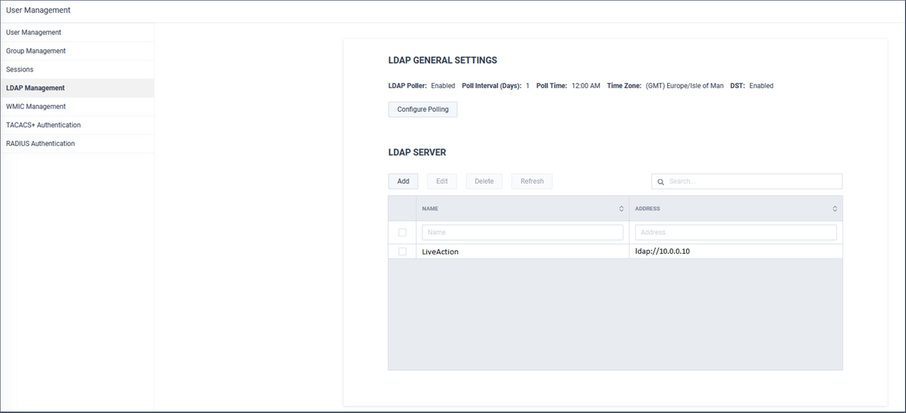 To edit an LDAP server's settings, select the server and click
.
To manage LDAP polling auto-updates, click
.