Reports
Time Range Restrictions
allows for the limiting of the duration of Analysis Reports. This can be used to ensure processor intensive reports do not hold up the report queue.
The Analysis reports are currently: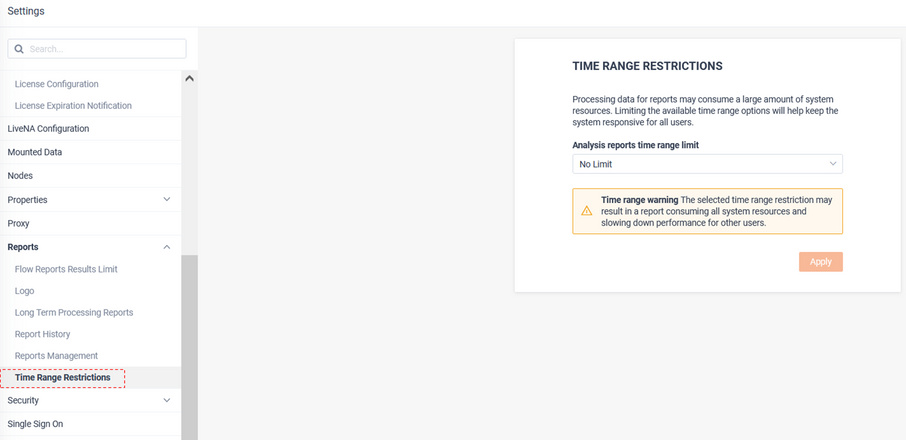 Flow Report Results Limit
allow for adjustment of the returned results of Flow reports. By default, most Flow reports limit the returned results to 1000 rows, but this setting allows for more returned results. Caution should be used when adjusting this setting to not impact the overall system performance.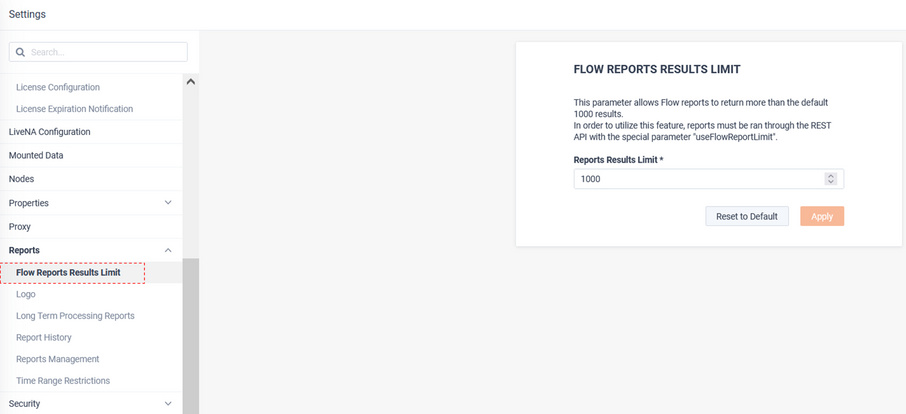 Logo
allows you give a custom logo to shared and PDF reports. The logo page allows for the uploading and management of logos.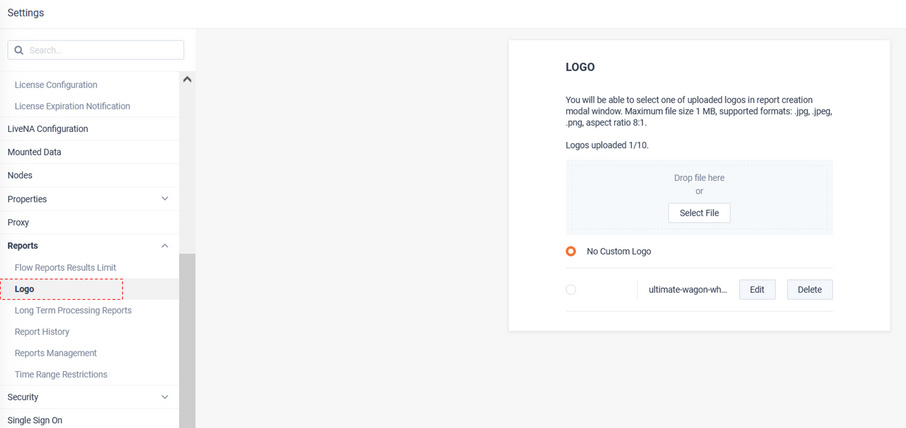 Report History
provides management to each users personalized report history.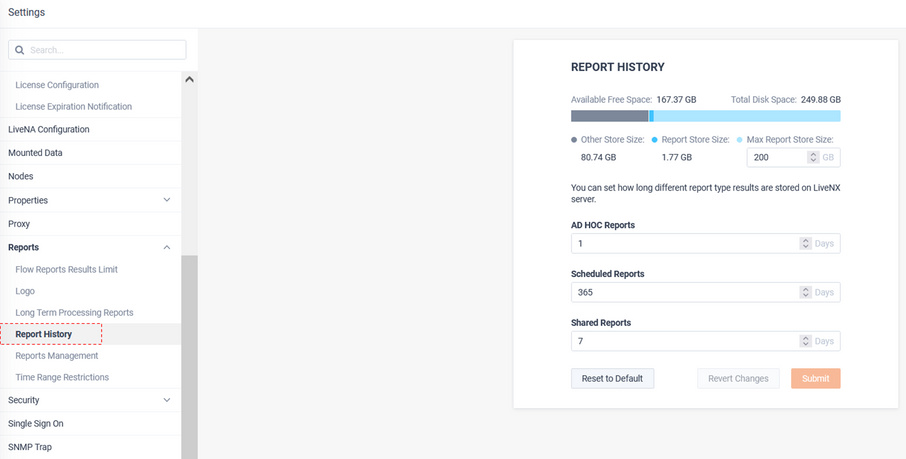 Long Term Processing Reports
allows for selection of which reports will have their data sent to the Long Term Flow store.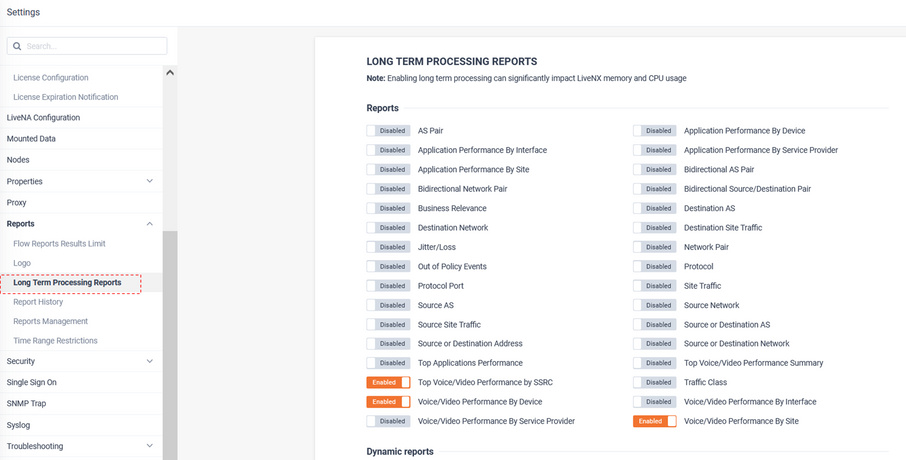 Reports Management
allows deletion and ownership re-assignment to report templates of both active and deleted users.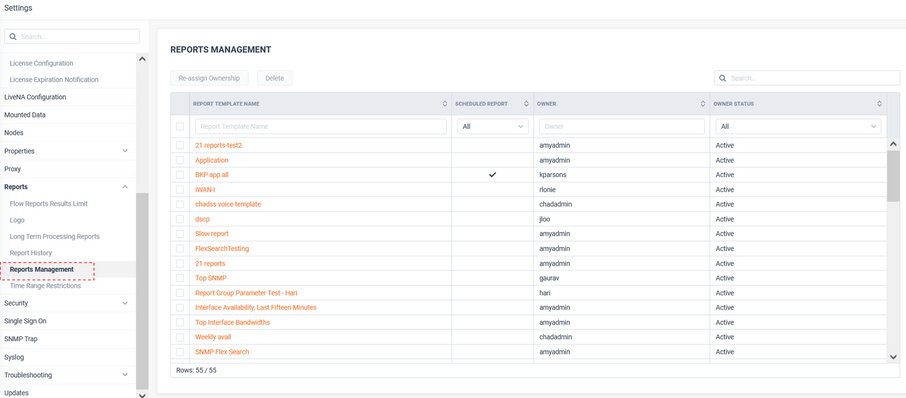 Reports Access Management
defines which reports non-Admin users can run. Do note that some reports which drive workflows cannot be disabled.