Device Entity Page Reports
Device Entity Page Reports
allows customization of the reports shown on the Device Page.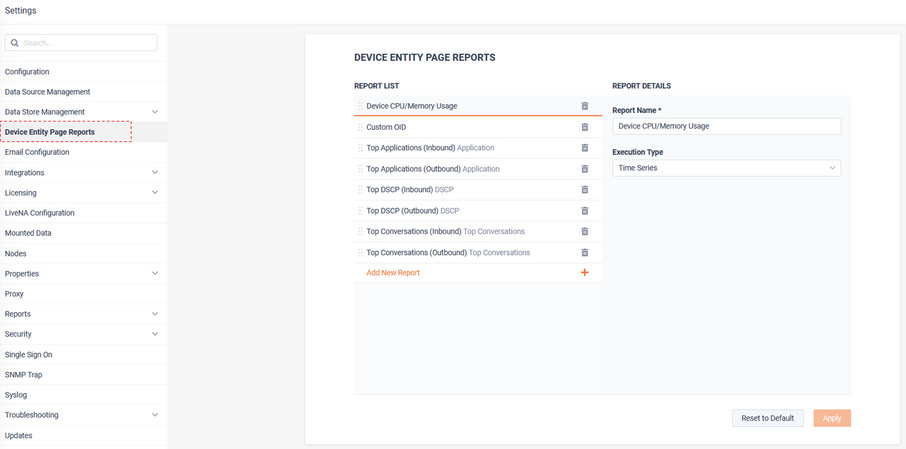 Below is an example Device page that could be modified by these settings: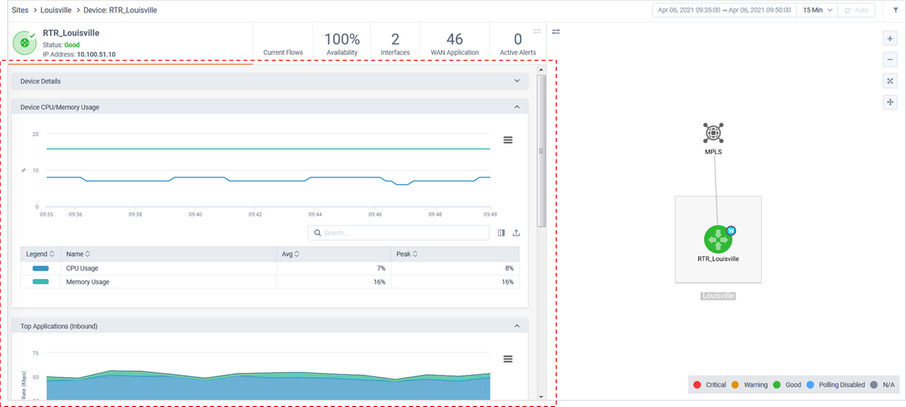 Updates
allow you to manage system updates.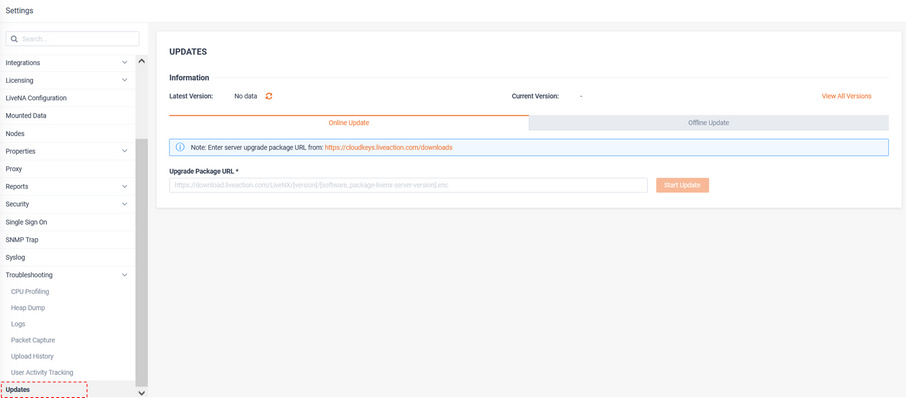 From the
Online Update
tab, enter the full URL of the update package and click .
LiveNX will download the upgrade package from the
liveaction.com
website, install it, and reboot the system.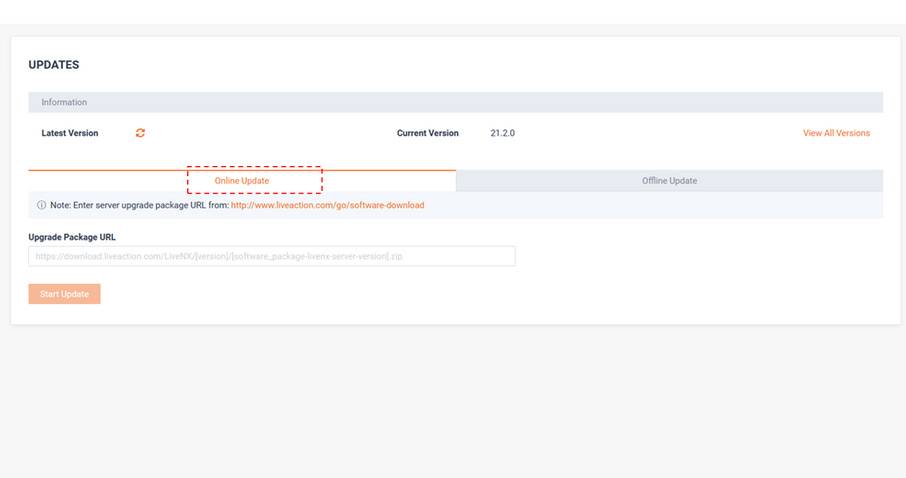 If required, the
Offline Update
tab allows for manual upload of the upgrade packet to the LiveNX server.