Site Business Hours
Business Hours
can be assigned per site. These can used by Reports and Alerts for Filtering.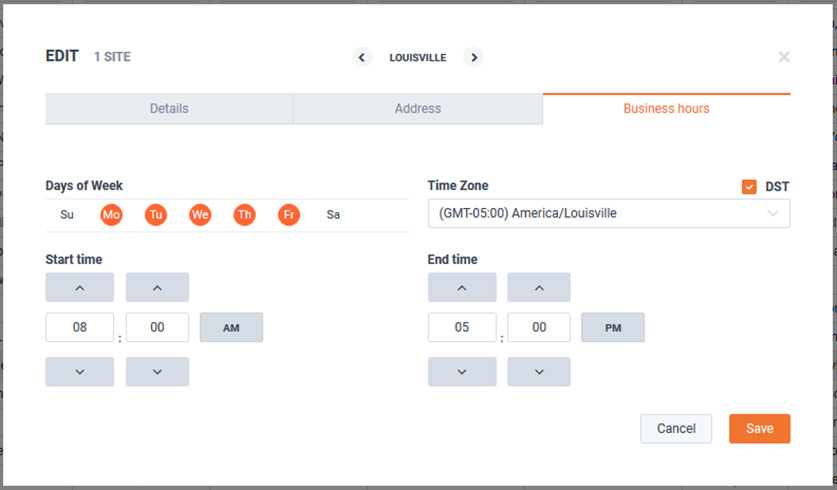 Sites can also be managed in bulk by the menu icon at the top right or the
Site Management
page.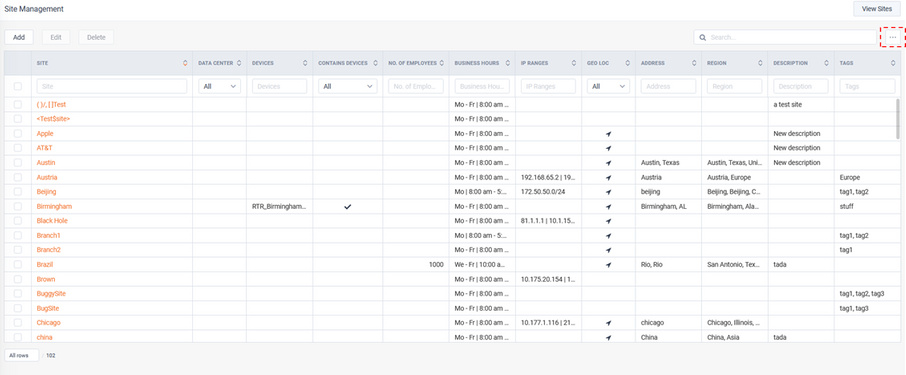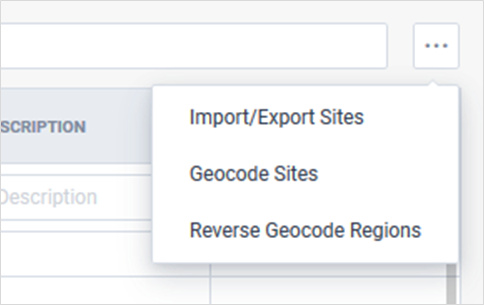 Selecting
Import/Export Sites
provides bulk management of Sites via CSV.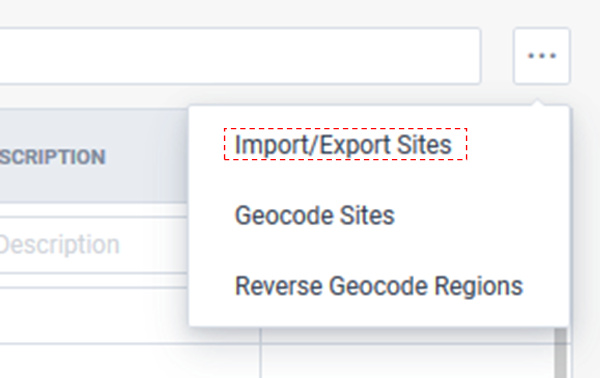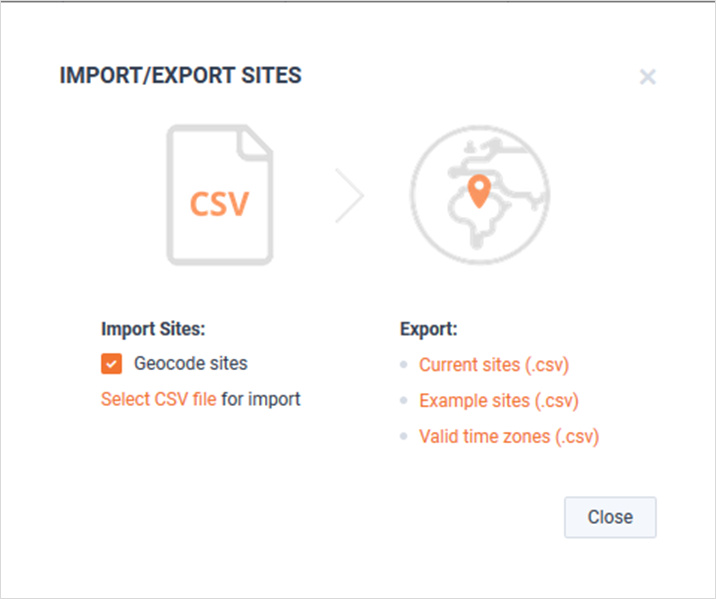 •
The
Geocode Sites
check box allows you to perform a Geocode lookup of all Sites as they are imported via the CSV. This can take time and deselecting this box will skip this step
•
Select CSV file for Import will begin the import process
•
Current Sites
exports a list of the exiting Site configuration for editing via a spreadsheet.
•
Selecting
Example Sites
provides an example CSV that can be used to flesh out the Site configuration in a spreadsheet.
•
Valid Time Zones
provides a CSV that list the valid syntax for time zones in the Site CSV.
Below is a view of the Example CSV File: