Site Address
The primary purpose of the Site Address is for assigning Geo coordinates for the Geo Topology and in turn, deriving the Region.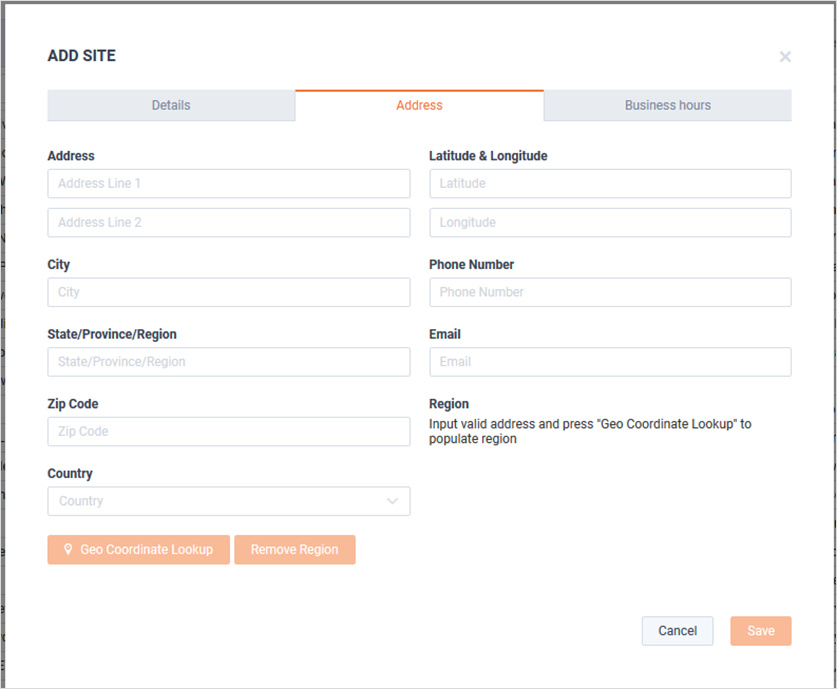 Once any portion of the Site's Address, City, State/Provence/Region, or Zip Code is entered, the
button can be used to auto-assign the Latitude & Longitude. Latitude & Longitude can also be added manually.
The Region will be assigned based on the
Latitude & Longitude
. Region includes:
Continent
,
Country
,
State
,
City
. Region is a hierarchical filter of sites that can be used on various pages of the solutions such as Topologies, Dashboard, Reports, Alerts, etc.
Once a Region has been assigned, it can be removed by using the
button.