View Schedule
LiveNX allows one to schedule reports hourly, daily, weekly, and monthly. These can be accessed from
View Schedule
for easy access to past iterations of a report of interest.

The calendar at the far right of the page provides quick access to focus the view to a specific day's schedule reports. By default it will list all possible results.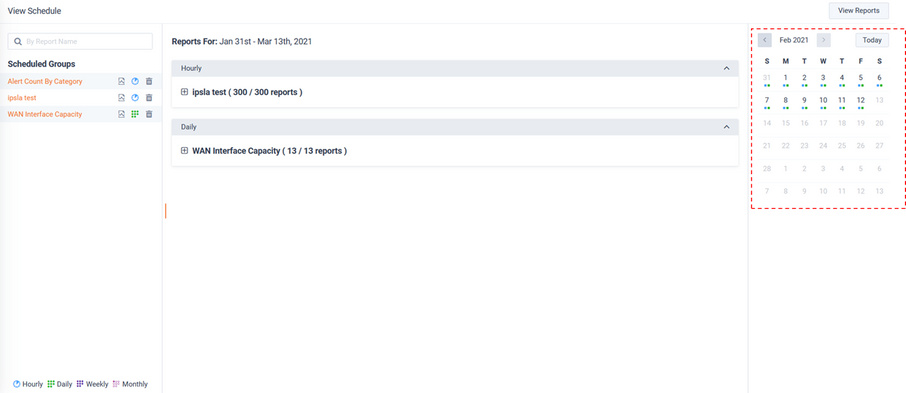 In this example the, one day has been selected and just that day's reports are shown.

Use the
button to see all results.

Click on the
Completed
link to see the report scheduled report results of interest.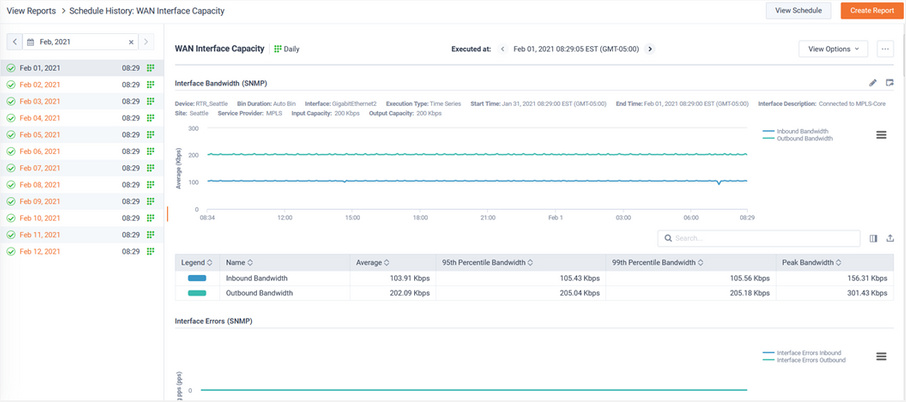 Scheduled Groups
provides management for the scheduled reports.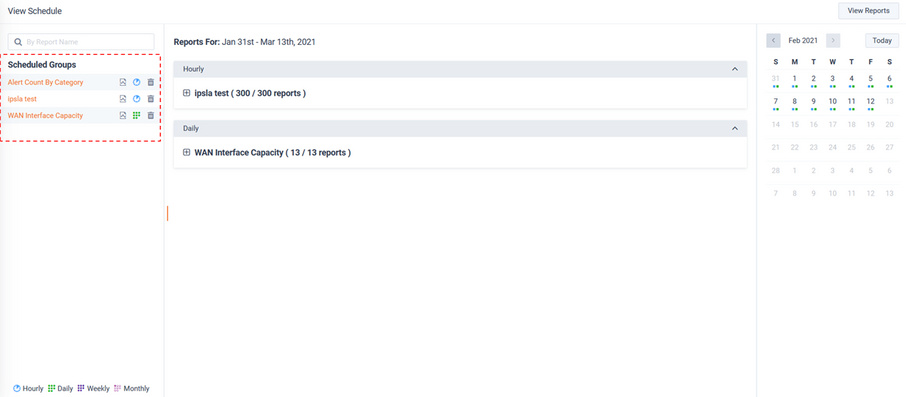 Clicking on the template name allows editing of the template's configuration.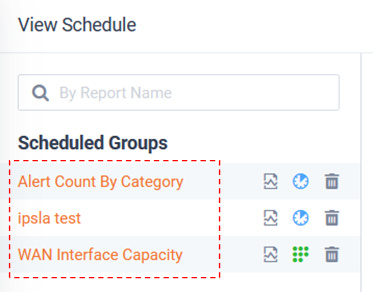 The
Scheduled Report
data.
button provides quick access to the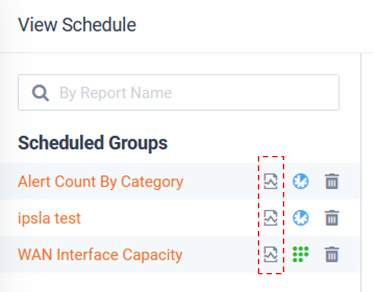 The
button provides access to modify the template's schedule.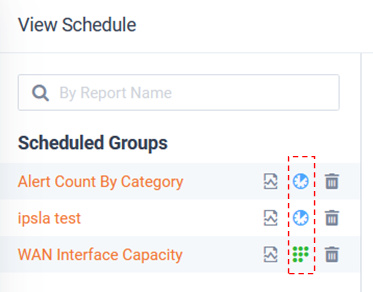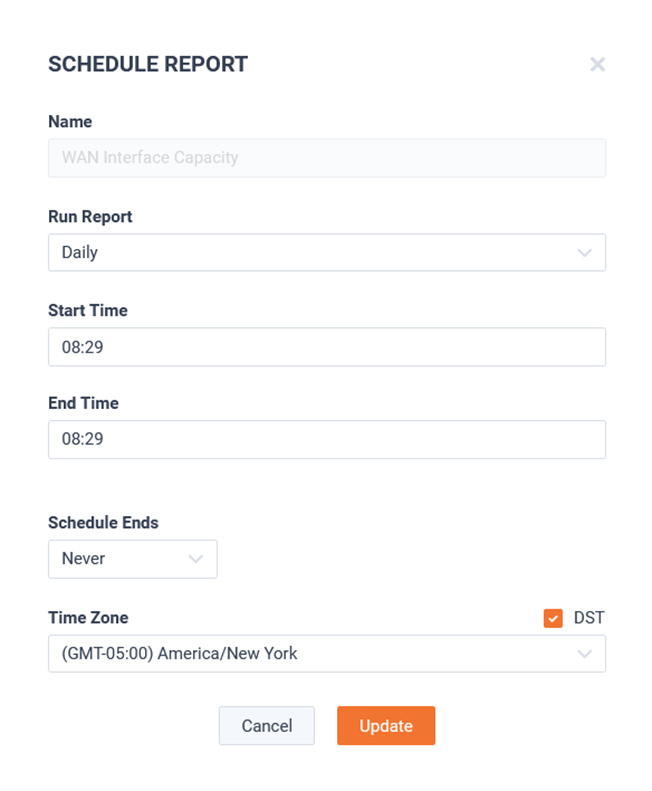 The icons indicate the type of schedule enabled for the template.

The
button disables the template's schedule. It does not delete the template.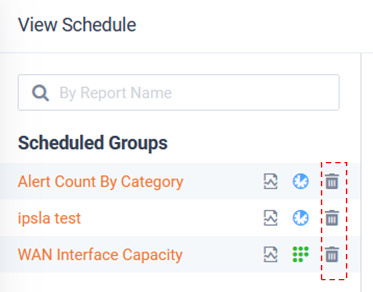 The scheduled
View Reports
page is very similar to a standard
Report
view, but for the following exceptions: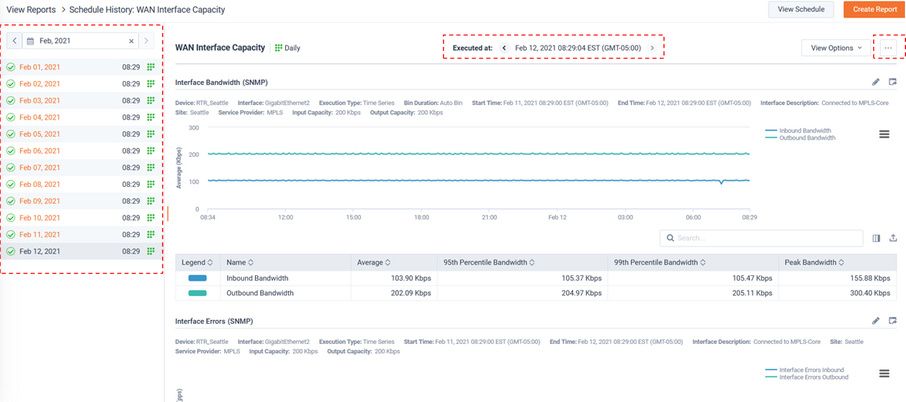 The calendar can be used for quick navigation to specific past iterations of a report.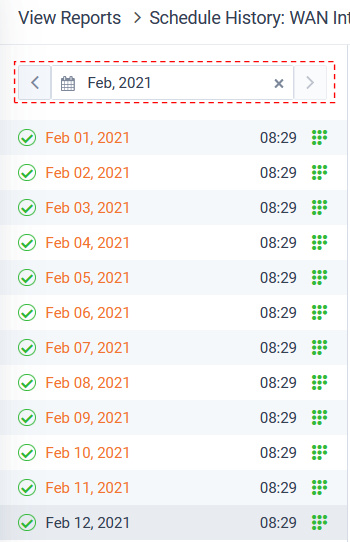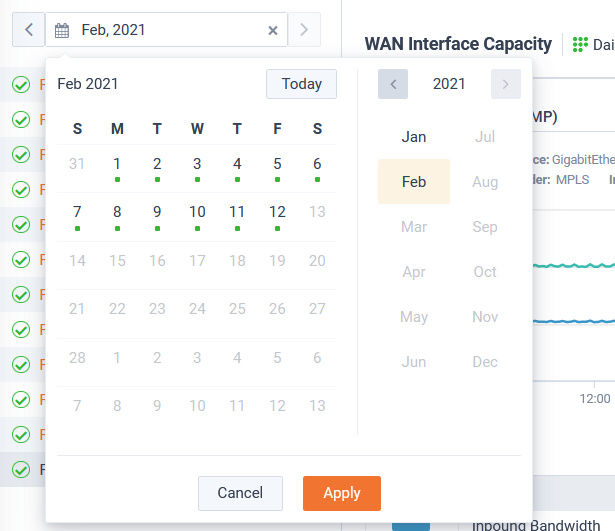 Past and future iterations of a template can be controlled via the paddles at the top of the report.

The familiar options are rolled up under a menu button.