Configure NetFlow Exporter using the GUI for your WLC5500
First please select "Wireless" then under "NetFlow" you should see "Exporter", select it, then please select "New".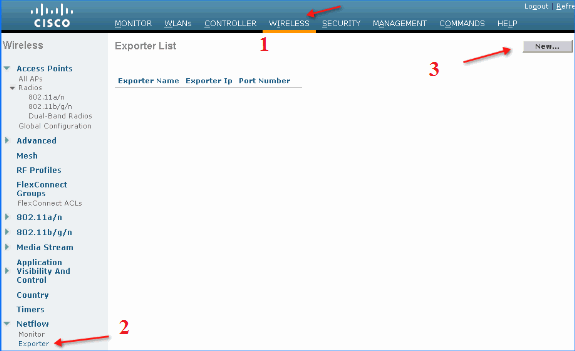 Next please name the exporter "LiveNX Exporter", next set the exporter IP to that of the LiveNX Server. Please set the port number to"2055".
*Please note that only one exporter can be configured for aWLC!