Add your Cisco WLC 5500 into LiveNX as an unmanaged device
To add your Cisco WLC 5500 as an unmanaged device, first select "File" and then "Discover Devices".
On the "Device Discovery" dialogue, please enter the IP Address, SNMP Credentials, and select the correct "Node" if necessary.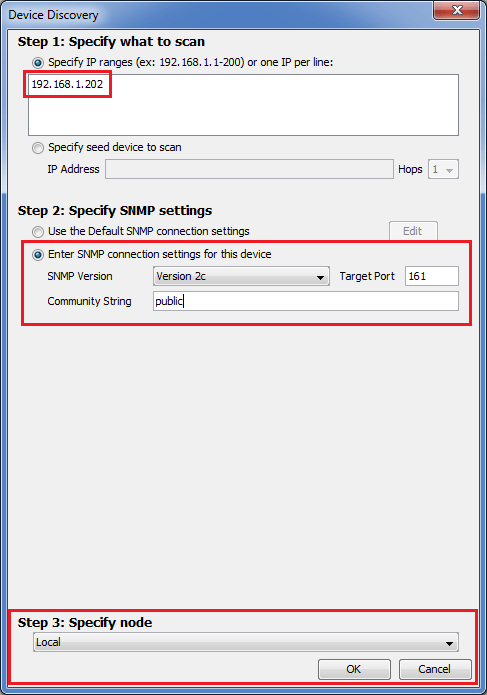 You should see the device being discovered in the Device Discovery Window.

Please select "Add Devices", and when prompted to Configure the Device, please select "No".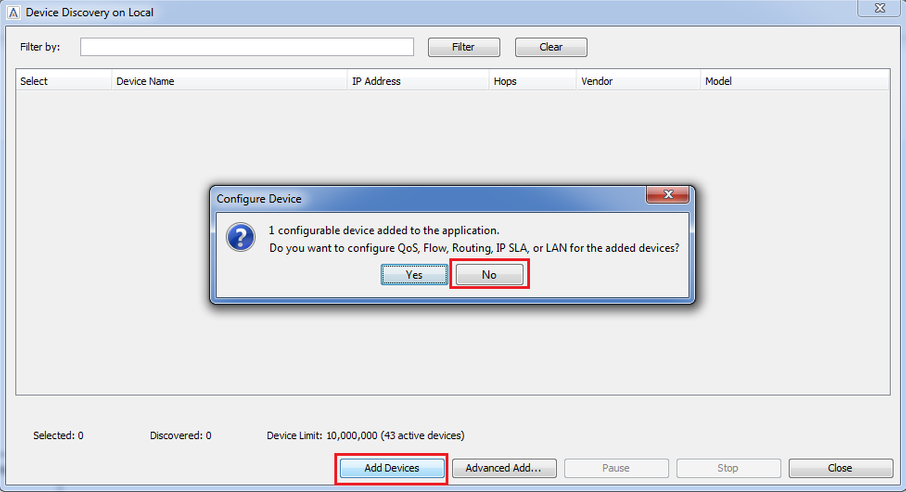 You should now see the device in LiveNX with a wrench over the devices green circle, meaning the device is not configured.